Welcome to Williams & Williams Designers, Inc.
Are you looking to build your new home or expand your current house? Do you want a floor plan that is uniquely you? No matter your home design needs, our team is here to assist you.
Designing Custom Home Plans Since 1968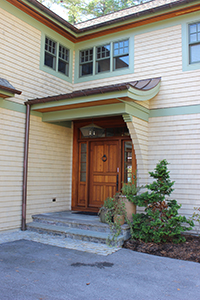 At Williams & Williams Designers, Inc., we understand that when you decide to build the home of your dreams, you need a design team you can trust. With over 45 years in business, we have the skills and knowledge necessary to design you the finely tailored home you have always wanted.
We listen to your dreams, your desires, and your concerns to design the perfect custom home for you. Together, we will discuss everything you are looking for in your home design and develop a house plan that will achieve all of your goals.
Our team continues to educate themselves on new design techniques, so that we are always offering the very best with our designs. We have unmatched expertise and creativity allowing us to produce the highest quality home plans that will suit your every need. Whether you're looking to add an addition onto an already existing home or construct a new home entirely we can help.
When you work with Williams & Williams, you will know that you have chosen a design firm with an impeccable record and reputation for designing beautiful homes of all styles and sizes. Contact us today to start on the road to designing the home you have always dreamed about. We look forward to hearing from you.
Proudly serving Queensbury, Lake George, Bolton Landing, Ticonderoga, Schroon Lake, Saratoga, Wilton, Malta areas! We also design homes in the Adirondacks and Lake George regions, as well as, in Vermont, Massachusetts, Michigan, and the Carolinas.