Types of Projects offered by Williams & Williams Designers, Inc.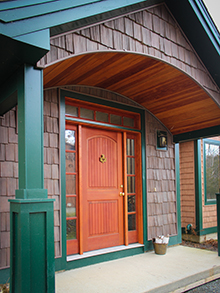 Whether you're looking to build a home in Queensbury, Lake George, or Saratoga, or you need plans for a home renovation; our team is here to provide you with the highest quality design services.
New Construction
Our design philosophy is that a house should generate excitement, joy, pleasure, and comfort as you come home to it and live in it. We believe a custom design should reflect the personality and lifestyle of its owners and lifestyles of today. We make it easy, effortless, and fun to custom design the best home that fits your lifestyle, location, and work with your budget.
Renovation and Expansion
Renovating or expanding an existing home presents its own set of distinct challenges. Homes that don't necessarily meet the current needs of the owners and family are suitable candidates for renovation and expansion. With thoughtful design for the reconfiguration or addition of space, and in many applications both, these homes can captivate for years to come while adapting to the lifestyles of today. A renovation or expansion can add character, create good design, and add high quality materials to an existing home. The careful consideration given to each home renovation and expansion project is reflected in designs that relate to the existing structure, land, and complement the surrounding neighborhood.
Light Commercial
We have also designed multifamily projects including townhouses and condominiums, restaurants, light commercial, office and professional buildings and places of worship.